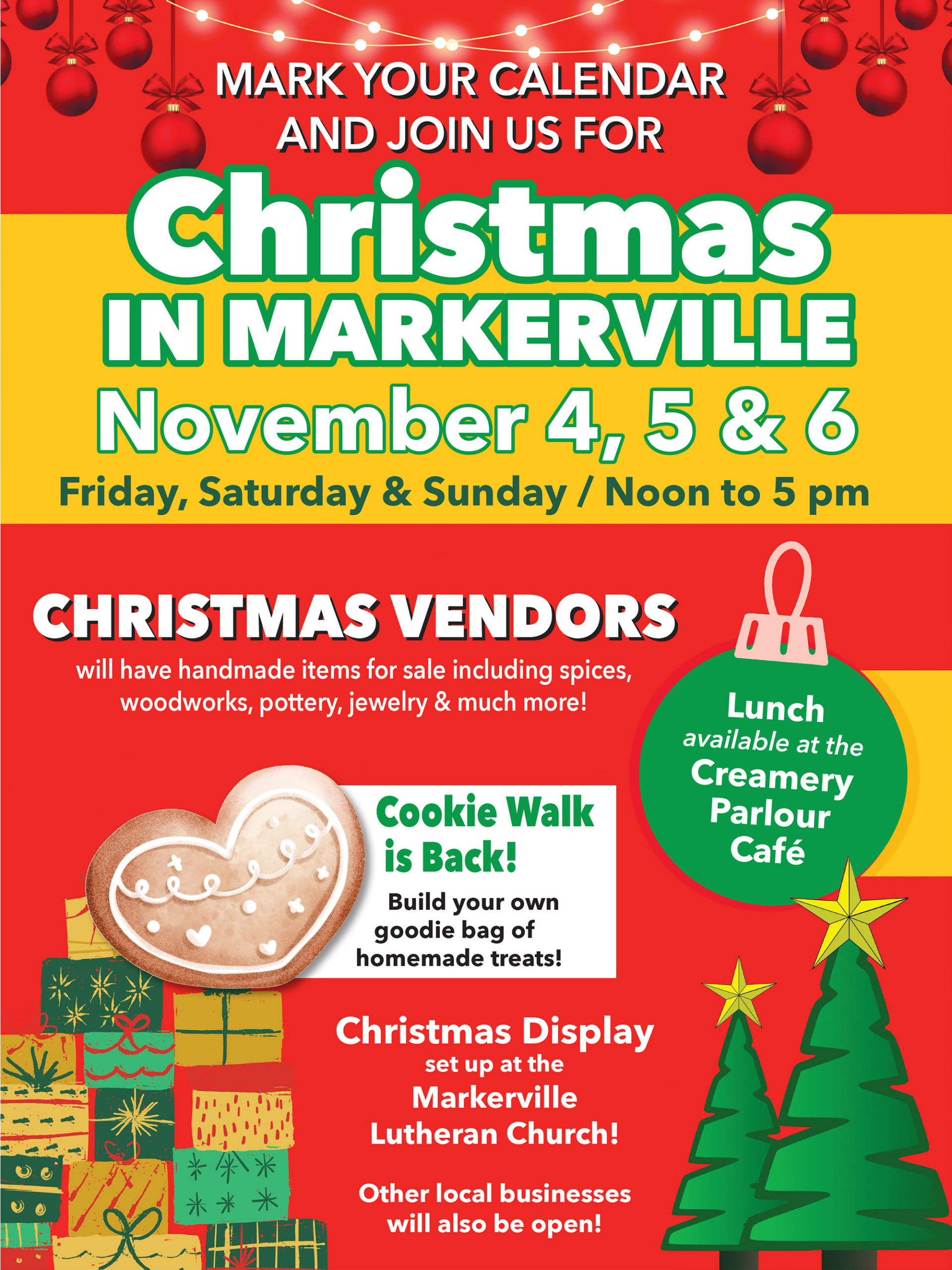 For the first week of November 2022, Christmas vendors will be set up in Fensala Hall and the Creamery with a wonderful variety of handmade items to choose from. The annual Cookie Walk is part of the Historic Markerville event, which also includes a Christmas display set up at the Church and lunch available at the Creamery Parlour Café!
Marlene's Krafty Korner will be open all three days, plus Otter Pottery will have Artist on the Avenue participants on display in the Gallery and Studio at 74 Johnson Avenue … including Big Blue Barn Designs, Annette Gray, Glass Art by Jean, Judy Hauge Tile Art, and more.
Enjoy all the festivities that Christmas in Markerville has to offer, and then stop in at the local businesses along Johnson Avenue for even more Christmas buying choices!