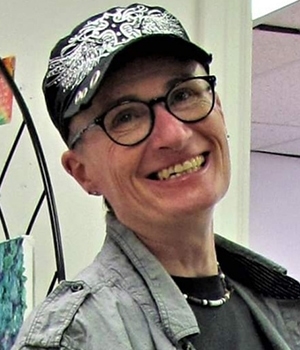 Amanda Frost is a self-taught artist originally from England. "I have seen many places in the world but am proud to call Canada home."
She got into art at a young age, and found that her father's work as draftsman led her to use math in art, hence the pointillism and architectural drawings for which she is best known. She is also well known for her love of animals.
"My mission is to have fun trying to do justice to the beauty that surrounds us." – A.F.