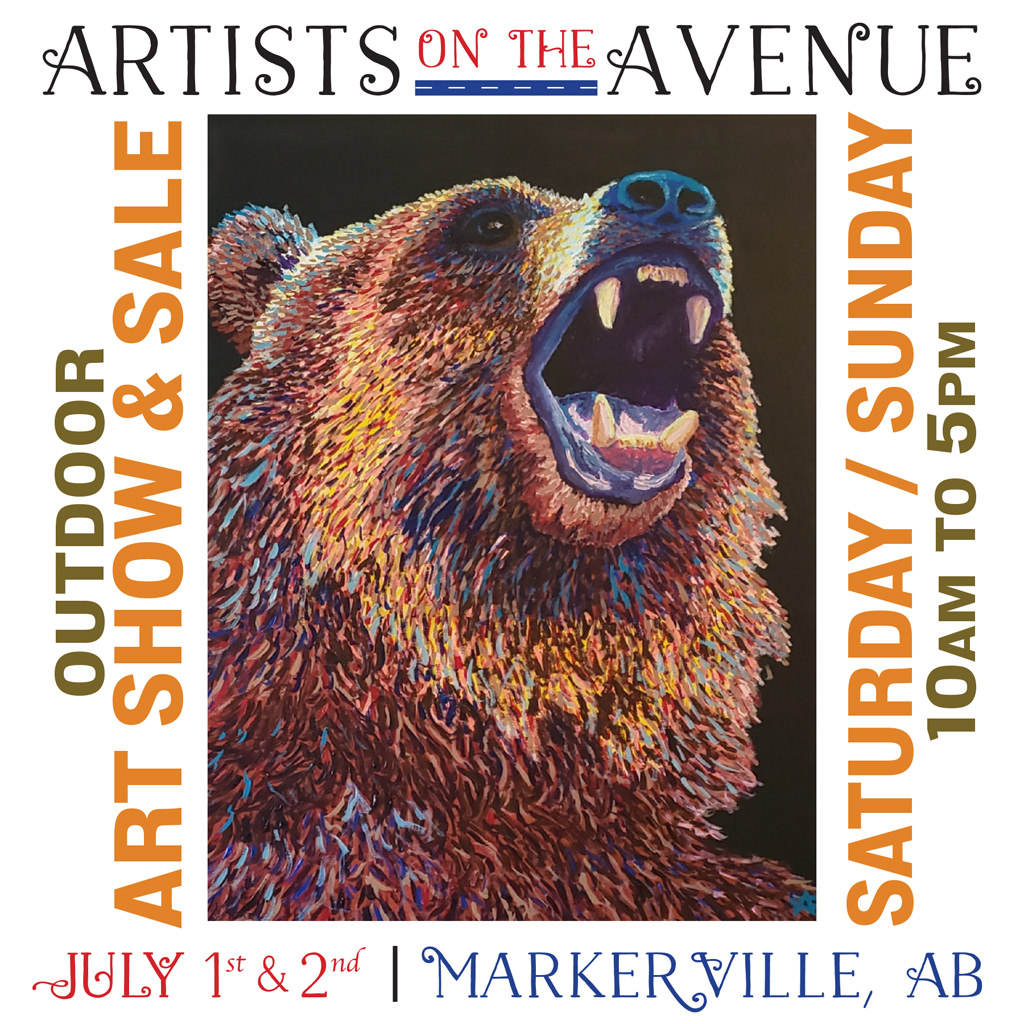 Contact Us | The Artists | About Us
Thank you to all the participating artisans, and everyone who stopped by to take in our 4th Annual Art Show and Sale on July long weekend!
There are many folks that help out behind the scenes and contribute to the success of the event. From overflow parking access (thanks Jim, Al & d'Arcy, Carly, Fensala Hall!); to the food and facilities available at Historic Markerville Creamery (thanks Brooke, Pam and the gang!); to venue space access (thanks Ed & Marlene, Al & d'Arcy, Ron, SGSIS!).
Thanks to all the friends that followed along on Facebook and shared our posts to help get the word out.
When I was putting out our sandwich board signs for the event I was grateful for last year's donations from Paintwerx Studios, Vokestone Crowns, and Drew & Michelle Hauge that made them possible!
Thanks to John for help with displays, Olivia Jasmin for sharing her photos from the event with us, and @charlotteskogenmusic for dropping in to play and sing for a while before heading over to the Creamery stage!
Thanks to the artists for helping each other out during set up and take down. Sometimes you just need an extra set of hands to tie that cord or balance a rack.
And finally, I want to mention an unexpected but most welcome contribution by neighbour Al. When the wind arrived on day two, he had a couple of lovely pieces of leftover marble slab that worked perfectly to thwart the escape attempts by a rack of dyed silk scarves!