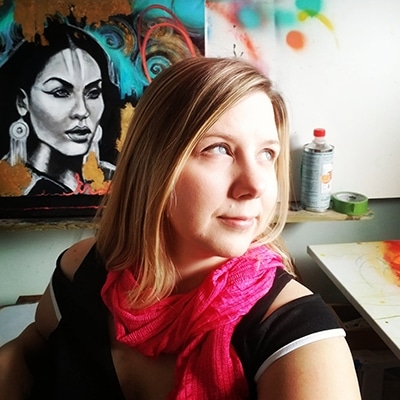 I was born and raised in Alberta and have spent the majority of my life surrounded by the enriching beauty that is our natural backyard. I am compelled to venture to the Rocky Mountains whenever I need a spiritual recharge. I enjoy every moment being in the wilderness, especially when I get the opportunity to sit by a flowing body of water.
My desire to be immersed in nature has made me an avid wildlife enthusiast, particularly when it comes to understanding the impacts people have on wildlife populations. I've spent hours and hours mesmerized by the behaviors and antics of other living beings on our planet. Painting animals has been one of my most rewarding subjects, as I love showing the expression of their soul through my art, as well as reminding people that they too, exist.
I've been painting professionally for a few years now and always pursue greater excellence as my style emerges and my artistic journey continues.