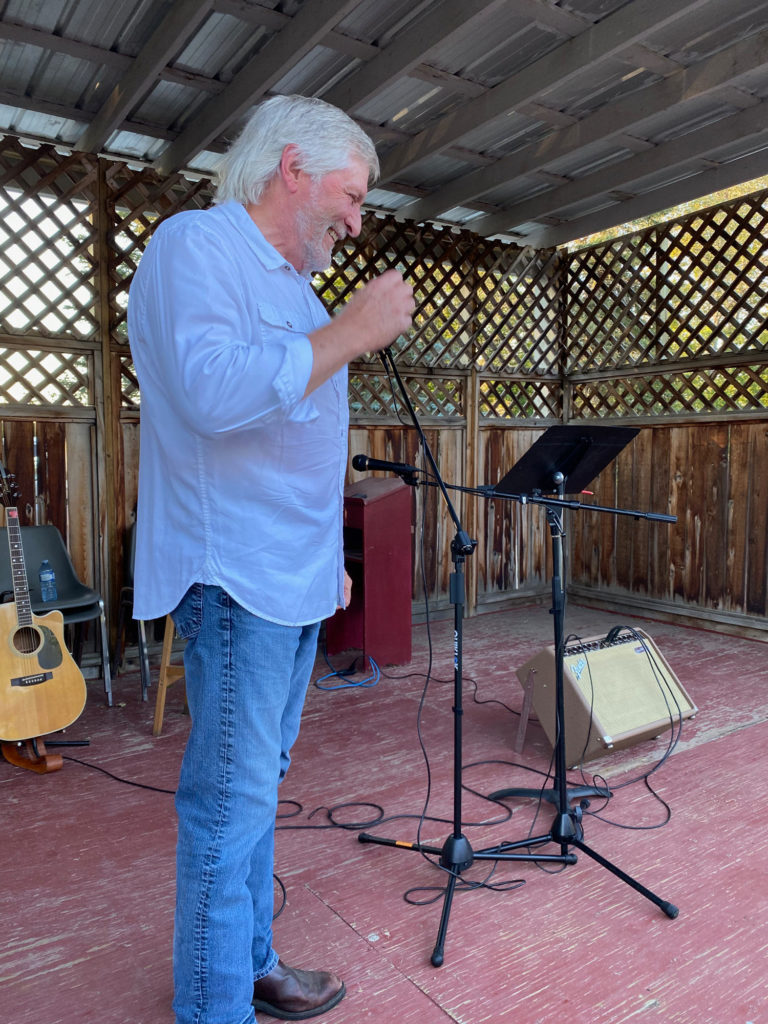 The final concert of the season for Thursday's Supper and Song event was an enjoyable presentation: The history of Markerville in stories and songs. See the original post on Historic Markerville's Facebook page.
Larry took the stage at the Creamery courtyard on August 25, 2022. He shared quirky and fun versions of some well-known songs with his own lyrical twist, prefacing them with quick introductions to the local history behind them. And for his last song of the night he invited the audience to join in and help sing a version of "This Land is Our Land" with a tip of the hat to Alberta in the lyrics!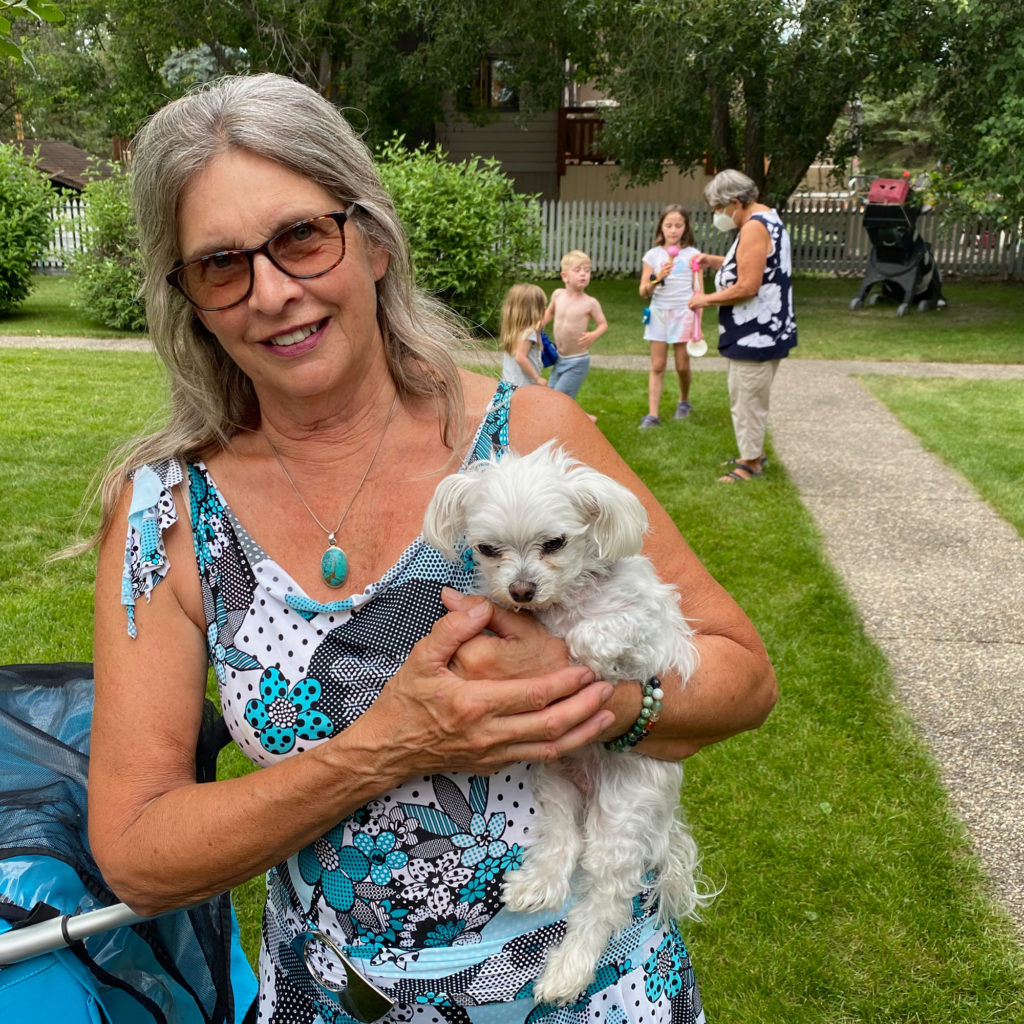 Thank you to Historic Markerville for putting this on, and to Chantal Riviere for organizing all of the performers for Supper and Song this year. She found an amazing variety of musical talent to grace the Creamery stage for eight shows! The Thursday free concerts are over for now, but they'll return next year in July.
In the meantime, here's a reminder that the Fensala Hall Concert Series will be starting on September 17, 2022 with the Marcus Trummer Band. Information and tickets are available at the Historic Markerville website. Season tickets can also be purchased for all five concerts in 2022/2023 by calling 403-728-3795.
Please enjoy some videos from Larry's performance on August 25.