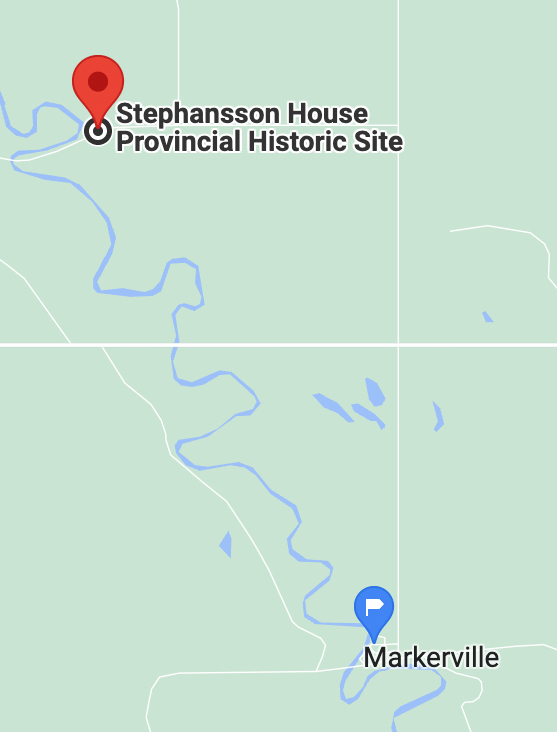 Stephan Stephansson was known as "the poet of the Rocky Mountains." Immigrating to North America in 1873, he and his family eventually relocated to the Markerville district of Alberta in 1889. He was a hard-working farmer and community leader who provided for his wife and eight children, and still found the time to write over 2300 pages of poetry and more than 1700 pages of letters, essays, articles, and short stories.
Stephansson House Provincial Historic Site is a wonderful afternoon adventure that everyone can enjoy. A path from the Interpretive Center leads you through a park-like setting to his home, restored to a snapshot of 1927, including original furnishings.
During the visit I not only received an informative tour from interpreter Emma Belich, but also was greeted by none other than the infamous Jólakötturinn. Also known to the locals as "Kirby".
The historic site is located at 2230 Twp Rd 371, Red Deer County, Alberta (get directions), with paved roads all the way to the site's entrance. I hope you enjoy the photos, but this is just a fraction of what you can experience by dropping in for your own visit.
Kirby would love to see you at Stephansson House. He takes his greeting duties seriously!